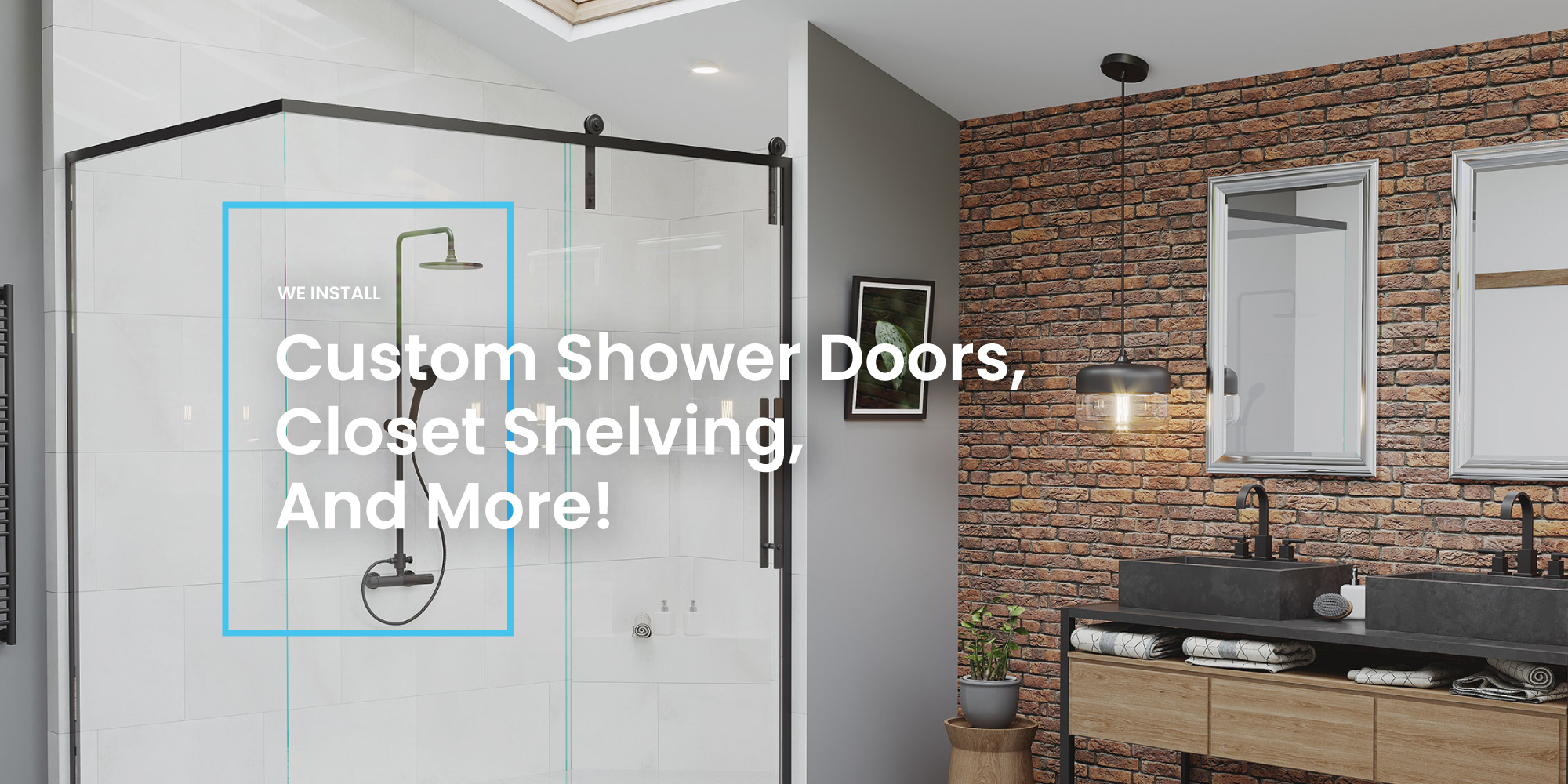 Closets & Shower Doors by Toler Insulating
The best shower door installers in Lynchburg, Closets & Shower Doors by Toler Insulating is your source for quality, custom mirrors and glass. We offer custom shower doors and shower door installation services to meet your bathroom design needs. Don't let an unattractive, poor-fitting shower door impact a room you and your family use each and every day. Let our shower door installer team help you transform your shower into a space you love by installing shower doors of your dreams!
We offer the following types of shower doors:
If you are looking for the best shower door installer, look no further than Closets &Shower Doors by Toler Insulating. Our shower door contractors in Lynchburg can't wait to help you find the perfect shower door or enclosure for your bathroom. With our extensive inventory, customization options, and excellent customer service you can have the shower door that is perfect for you! We provide the latest in
bathroom hardware
to truly customize your dream bathroom to your needs and tastes. We also have an expert team of closet shelving installers ready to help you design and install shelving that is both beautiful and durable in your home. We are here to help you create the bathroom and the shelving of your dreams with our top-notch team of both closet shelving installers and shower door installers.